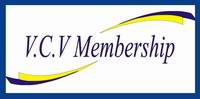 Where we are!
Monthly Meetings held at Hot Rod Association Building
69 Warrigal Rd Oakleigh - Under the overpass
Start Time 7.30pm
Membership Fees: From January 2017*
No price rise for 7 years!

Single / Family Online $20.00
A membership consists of one member number and this is for a single person, couple or family.
Membership includes –
1 x membership Card
1 x membership Sticker (with year)
VCV Magazine emailed to your email address*
Access to all back issues of Vanning Down Under (Download ONLY)
Access to member only items - listed below
Membership is a calendar year from Jan – Dec. There is no pro rata for not joining in January.
Member items with the year are ONLY available to members who join in that corresponding year.
ALL members will receive a renewal notice BY EMAIL - this will be the ONLY reminder to rejoin. (Updates will be in the VDU magazine and on the website)
Items that the VCV will sell include but are not limited to.
Member T-shirt (With year) $30.00*
Member Sticker (With Year) $5.00*
Member Patch $10.00*
Member Stubby Holder $10.00*
Prices may change without notice*
Membership Form
Download the form to your computer for best results
Email completed form with payment to: membership@vanning.org.au
Post completed form with payment to: VCV Post Office Box 361 Glen Waverly Victoria 3150